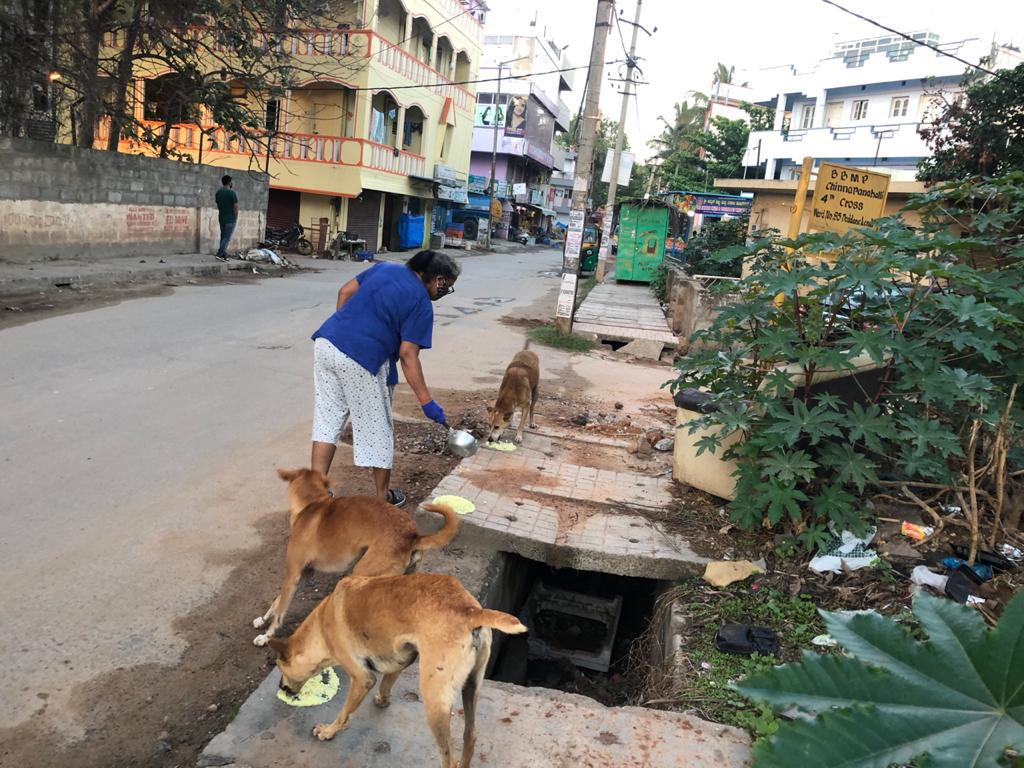 The recent lockdown in the city has affected thousands of animals. As the city's shops and restaurants have shuttered due to this, while the canines' are left with no source of food, and thousands of stray animals are going hungry in the city. But thanks to non-profit organizations like CUPA for venturing outside during the pandemic to help and feed these animals
Compassion Unlimited Plus Action (CUPA) in collaboration with Ashraya Hastha Trust, is helping over 5,000 animals, including stray dogs, cattle, and equines during this crisis.
During the lockdown, CUPA has started mass feeding programs for stray animals. Ajay Arjun, Head of Projects at CUPA explained to the NewsHamster that "At CUPA, we have been feeding about 2000 stray dogs and 3000 large animals over the last few weeks, primarily those belonging to a nomadic tribe known as the 'Bayalu Basava.' As these nomadic tribes are regularly seen with their cattle seeking for alms."
Since the lockdown, CUPA has been providing essential food supplies to a network of dedicated feeders in the city. Mr. Arjun adds, "This year, we are distributing necessary food items including rice and chicken to the feeders, who then distribute the food to dogs in their closer vicinity."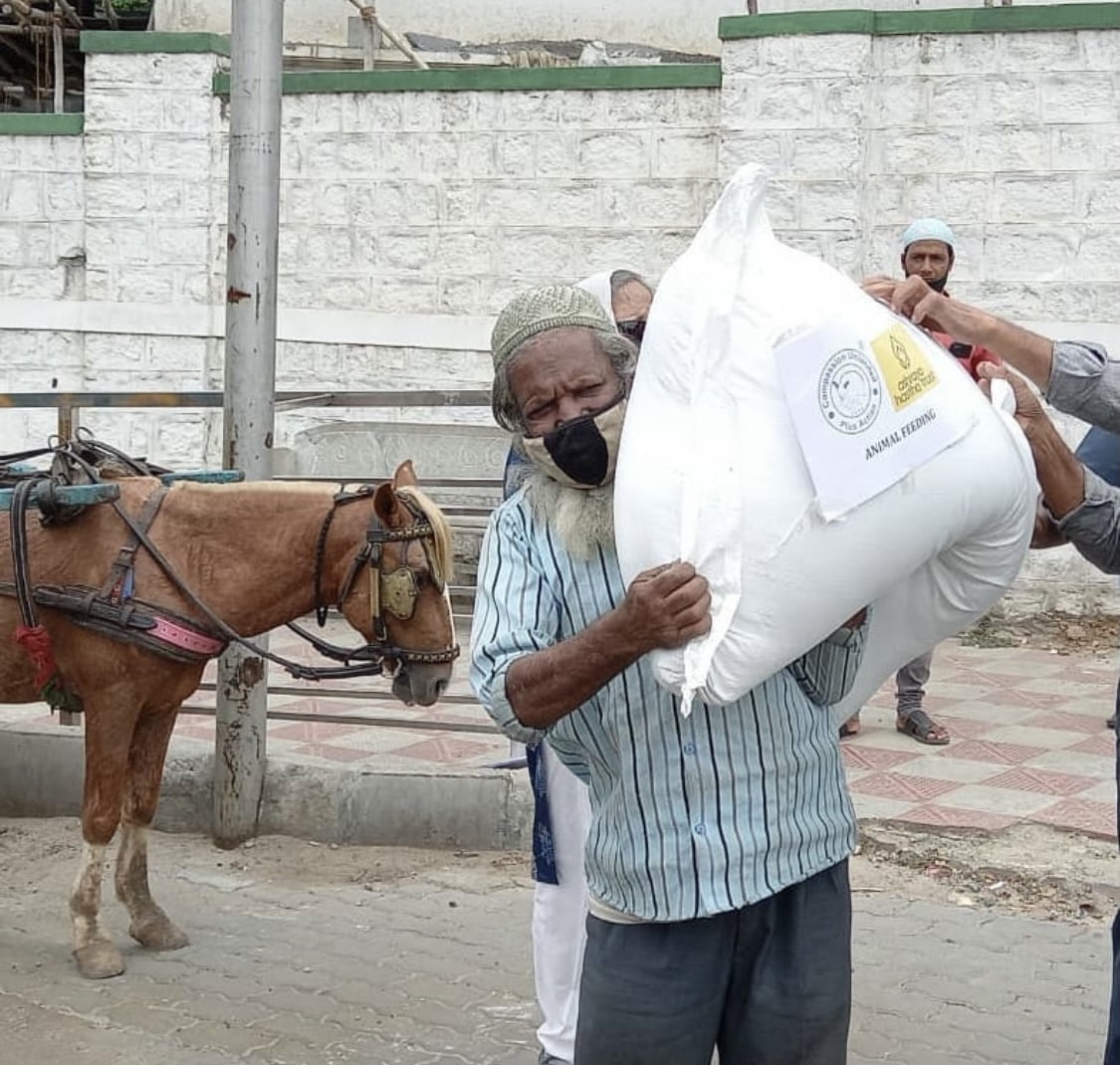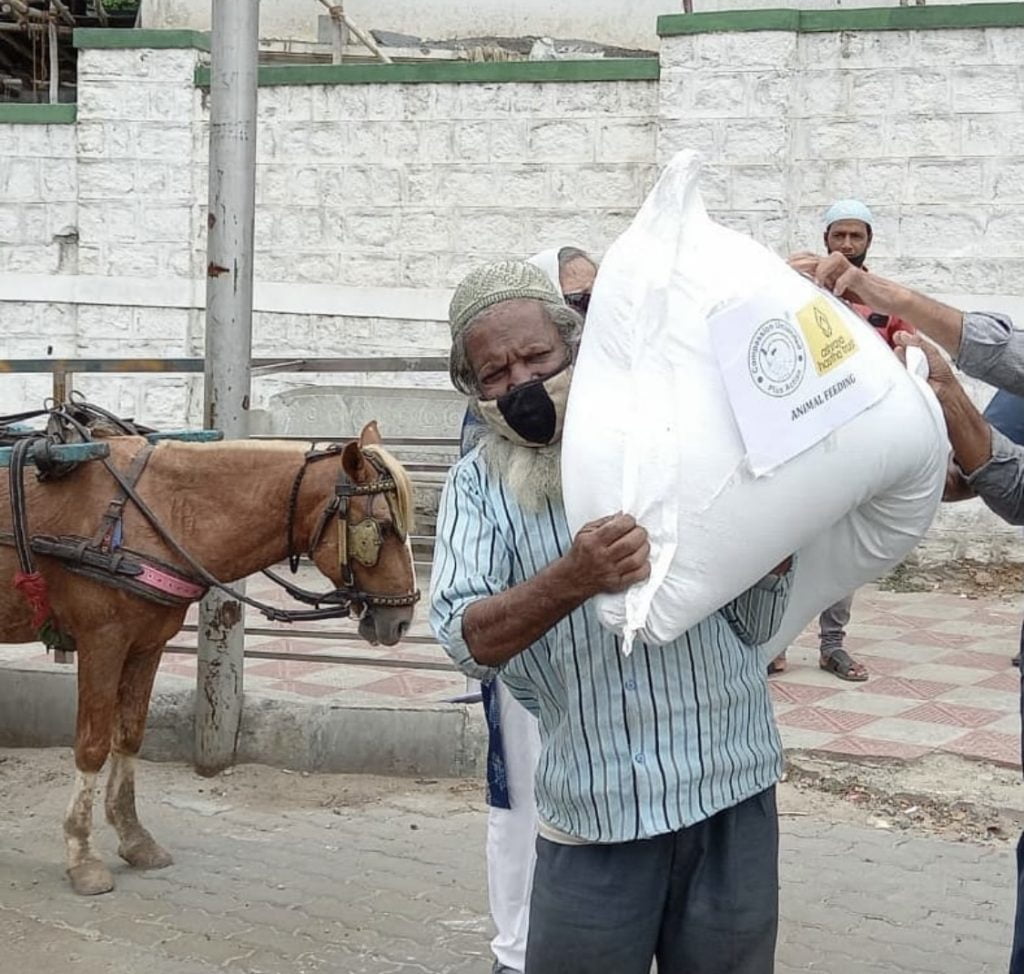 Recently on May 18th CUPA has also initiated a cattle feeding drive across Bengaluru. Furthermore, Rajani Badami, one of the trustees of CUPA has been focused on feeding the large animals owned by the economically weaker section of the society. Ms. Badami explains to NewsHamster that "We have visited some of the settlements in the outskirts of Bengaluru and we will be assisting and feeding these large animals over the next few days."
As a result of the current lockdown, animals owned by these nomadic groups are at greater risk as many of their owners have lost their jobs and are unable to provide fodder for the animals.
Some of the settlements that they ventured into during the lockdown were Bangarappa Gudda near Rajarajeshwari Nagar, Hegganahalli near Peenya, Bande Palya, and Hebbagodi near the Hosur road.
"During this lockdown period, we visited these settlements, and together from these three settlements, we aided over 200 animals with fresh Maize stalks. Feeding in these settlements will be repeated in a cyclical manner until the lockdown ends"
After aiding the nomadic tribes, CUPA has also started an initiative that benefits the Tonga owners as they have no means to earn during the lockdown. Ms. Badami also said that "Yesterday, we supplied around 35kgs of bran flakes and 10kgs of horse gram per pony to the Tonga owners and this should last them for about 20 days until we revisit them."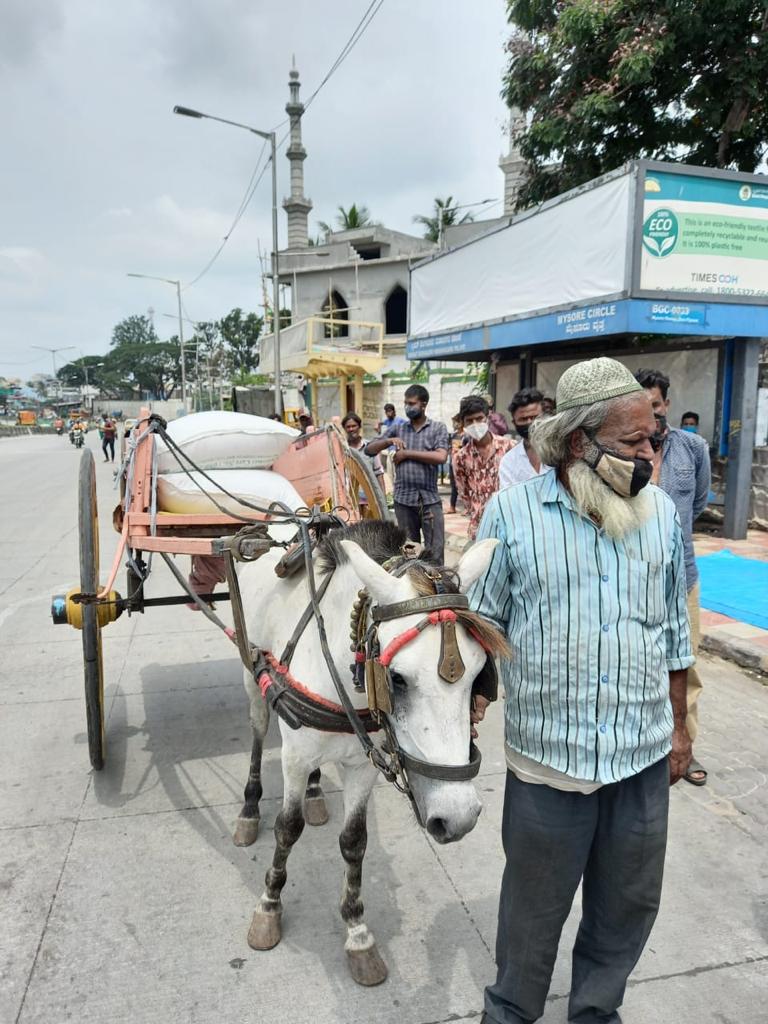 This program aided around 40-50 Tonga pony owners, Ms. Badami further added.
Furthermore, when asked about CUPA's future initiatives, Ms. Badami stated, "There are a huge number of cattle herds near Kanakpura road, and we are planning to help these animals next week."
"In CUPA we are all working together to make sure the animals are fed while the lockdown is in effect. It is critical that we look after these animals who are also suffering as a result of the crisis," Mr. Arjun added.
Image Source:
Handout by CUPA