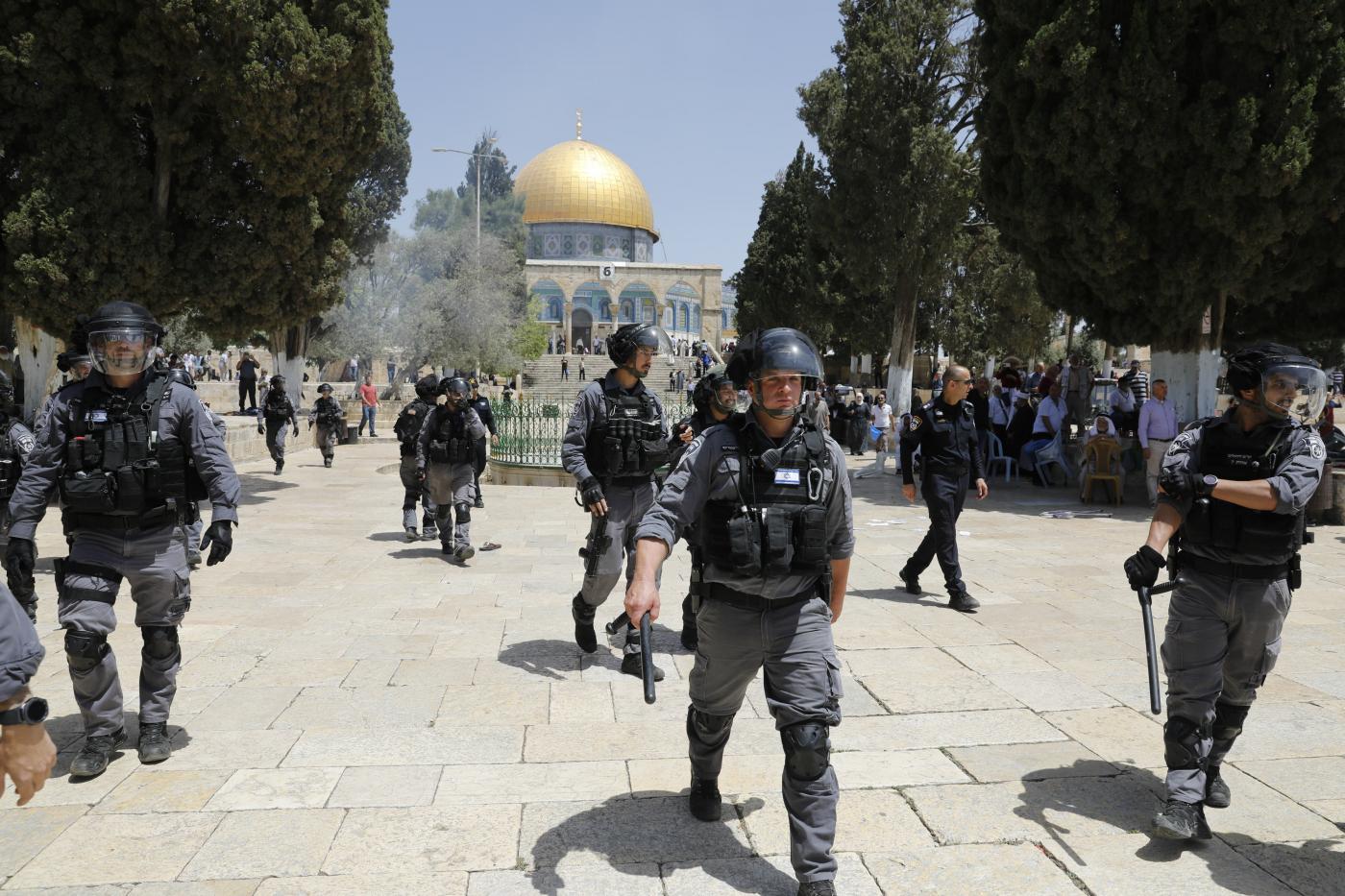 'Palestine is under attack,' 'Israeli army stormed Palestine,' 'Jerusalem is witnessing bombing by the Israeli army,' 'Al-Aqsa mosque is under attack.' Every now and then we get to hear these news of terror, violence, bloody clashes, and a bombings. Israel and Palestine have never been in peaceful terms. But the question arises here, why are these to states always in conflict with each other? Why is Palestine facing unprecedented attacks? And why is Palestine not given an appropriate status as a nation?
Well, to answer that, the bloody clashes between Israel and Palestine dates back to the early 20th century. The history of Palestine has been marked by frequent political conflict and violent land seizures because of its importance to several major world religions, and because Palestine sits at a valuable geographic crossroads between Africa and Asia.
Today, Arab people who call Palestine as their home are known as Palestinians, and the people of Palestine have a strong desire to create a free and independent state in this contested region of the world.
Until 1948, Palestine typically referred to the geographic region located between the Mediterranean Sea and the Jordan River. Much of this land is now considered present-day Israel. Theoretically, Palestine today includes the West Bank (a territory that sits between modern-day Israel and Jordan) and the Gaza Strip (which borders modern-day Israel and Egypt). However, control over this region is a complex and evolving situation. There is no international agreement concerning the borders, and many areas claimed by Palestinians have been occupied by Israelis for years.
When World War I came to an end in 1918, the British took control of Palestine. The League of Nations issued a British mandate for Palestine, a document that gave Britain administrative control over the region, and included provisions for establishing a Jewish national homeland in Palestine – which went into effect in 1923.
After more than two decades of British rule, in 1947, the United Nations proposed a plan to partition Palestine into two sections: an independent Jewish state and an independent Arab state. The city of Jerusalem, which was claimed as a capital by both Jews and Palestinian Arabs, was to be an international territory with a special status.
Jewish leaders accepted the plan, but many Palestinian Arabs, some of whom had been actively fighting British and Jewish interests in the region since the 1920s, vehemently opposed it. Arab groups argued that they represented the majority of the population in certain regions and should be granted more territory. They began to form volunteer armies throughout Palestine. This is how the actual conflict started between the two states.
Arab-Israeli War
The 1948 Arab-Israeli War that ensued involved Israel and five Arab nations—Jordan, Iraq, Syria, Egypt and Lebanon. By the war's end in July 1949, Israel controlled more than two-thirds of the former British Mandate, while Jordan took control of the West Bank, Egypt and the Gaza Strip. The 1948 conflict opened a new chapter in the struggle between Jews and Palestinian Arabs, which now became a regional contest involving nation-states and a tangle of diplomatic, political and economic interests.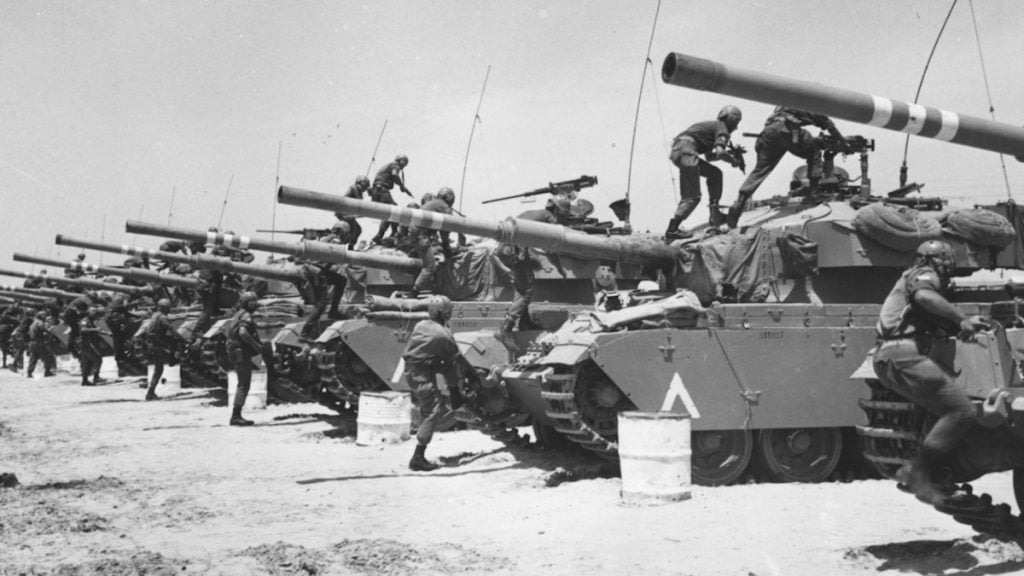 On June 5, 1967 Israel attacked Egypt. Both nations claimed that they were acting in self-defense in the ensuing conflict, which ended on June 10 and also drew in Jordan and Syria, who sided with Egypt. The Six-Day War, as it came to be called, resulted in major land gains for Israel.
By the end of the war, Israel had taken control of the Gaza Strip, the West Bank, the Sinai Peninsula (a desert region situated between the Mediterranean Sea and the Red Sea) and the Golan Heights (a rocky plateau located between Syria and modern-day Israel).
Peace Accord
A subsequent peace process, known as the Oslo Peace Accords, was initiated during the post war period in the early 1990s in a multilateral attempt to end the ongoing violence. The first Oslo Accord (Oslo I), 1993, created a timetable for a Middle East peace process and a plan for an interim Palestinian government in parts of Gaza and the West Bank.
In 1995, Oslo II laid the groundwork for a complete withdrawal of Israeli troops from parts of the West Bank and other areas. It also set a schedule for Palestinian Legislative Council elections.
Unfortunately, the Oslo Accords failed in their ultimate goal of bringing Israel and the Palestinians to agree over a full-fledged peace plan.
Later Developments
In 2006, Hamas, a Sunni Islamist militant group, won the Palestinian legislative elections. Many countries consider Hamas to be a terrorist organization.
Palestinians are still fighting for an official state that's formally recognized by all countries. Although Palestinians occupy key areas of land, including the West Bank and the Gaza Strip, some Israelis, with their government's blessing, continue to settle in areas that are generally agreed to be under Palestinian control.
Current State of Palestine
In a recent event, violence erupted on Friday and Saturday in Jerusalem between Palestinians and Israeli security forces near Al-Aqsa mosque — the third holiest site in Islam. Nearly 300 people were injured in the clashes, according to reports. Israeli police stormed the Al-Aqsa Mosque and dispersed worshippers elsewhere in occupied East Jerusalem, as weeks-long tensions between Israel and the Palestinians over Jerusalem soared again.
Earlier in the day, tens of thousands of Palestinian worshippers packed into the mosque on the final Friday of Ramadan and many stayed on to protest in support of Palestinians facing eviction from their homes on Israeli-occupied land claimed by Jewish settlers.
Israeli border police and forces have attacked the sit-ins using skunk water, tear gas, rubber-coated bullets and shock grenades over the past few days. Dozens of Palestinians have been arrested. The violence is believed to have been fuelled by a dispute over the land ownership case.
Along with Egypt and the Arab League, the four members of the Middle East Quartet: the US, Russia, the European Union and the United Nations, expressed concern over the unrest. Pakistan Prime Minister Imran Khan also condemned the attack.
Meanwhile, Palestinian President Mahmoud Abbas, has said he "held [Israel] responsible for the dangerous developments and sinful attacks".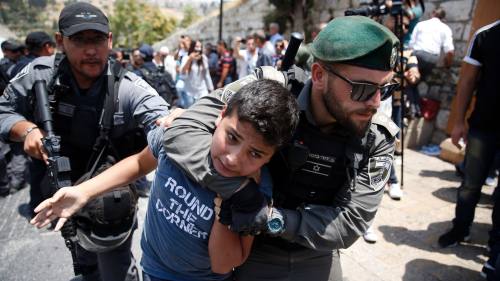 According to Israel daily Haaretz, tensions between Israel Police and Palestinians began on 12 April when police put up blockades preventing people from sitting in the Damascus Gate plaza — the most popular public area during the month of Ramzan. Later on 16 April, the first Friday of Ramzan, Israel imposed a 10,000-person limit on prayers at Al-Aqsa mosque, turning away tens of thousands of Palestinians.
Clashes erupted again Saturday outside the Old City of Jerusalem as tens of thousands of Muslim worshippers prayed at Al-Aqsa Mosque on Islam's holy night of Laylat al-Qadr. Laylat al-Qadr commemorates the night that Muslims believe the Quran was first revealed to the Prophet Muhammad. About 80 people were injured in Saturday night's clashes, including minors and a one-year-old, the Palestine Red Crescent said.
By the afternoon, more than 330 Palestinians had been injured, with at least 250 people hospitalized, according to a representative of the Palestinian Red Crescent. One person was hit in the head by a bullet and was in critical condition, the medical aid group said, with at least two more in serious or critical condition.
Clashes have also erupted due to Israel's threatened eviction of dozens of Palestinians in the Sheikh Jarrah neighborhood in east Jerusalem, who have been embroiled in a long legal battle with Israeli settlers trying to acquire property in the neighborhood.
Earlier this week, the shadowy commander of Hamas' armed wing, Mohammed Deif, released his first public statement in seven years, in which he warned Israel it would pay a "heavy price" if it evicts Palestinians from their homes.
The Al-Aqsa mosque compound is the third holiest site in Islam. The site is also the holiest site for Jews, who refer to it as the Temple Mount and revere it as the spot where the biblical Temples stood. It has long been a flashpoint for Israeli-Palestinian violence and was the epicenter of the 2000 Palestinian intifada, or uprising.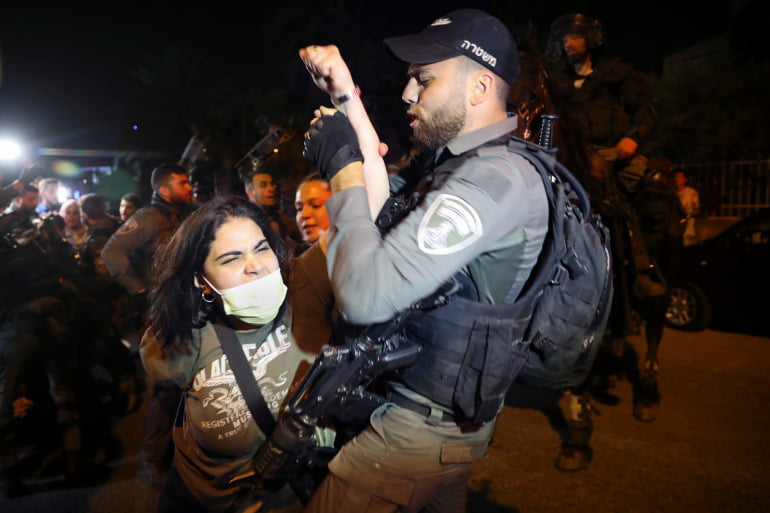 Over the last few hours, Twitter users in India have thrown themselves enthusiastically into supporting Israel and Palestine. While the arguments range from non-existent to vehement and persuasive, many would be hard pressed to understand exactly what was going on. The two hashtags that have been trending in the past few hours are #IndiaStandsWithPalestine and #IndiaStandsWithIsrael.
A somewhat contradictory trend, both "#IndiaStandsWithIsrael" and "#IndiaStandsWithPalestine" have been trending on the microblogging site, well known political and business figures as well as ordinary netizens taking up the call.
References:
Image Credits:
• AFP
• AP
• Al Jazeera
• Reuters
• History