Members of the Hindu Jagran Manch have demolished another shrine in Himachal Pradesh, with footage of the destruction extensively circulated on social media platforms by the group's members.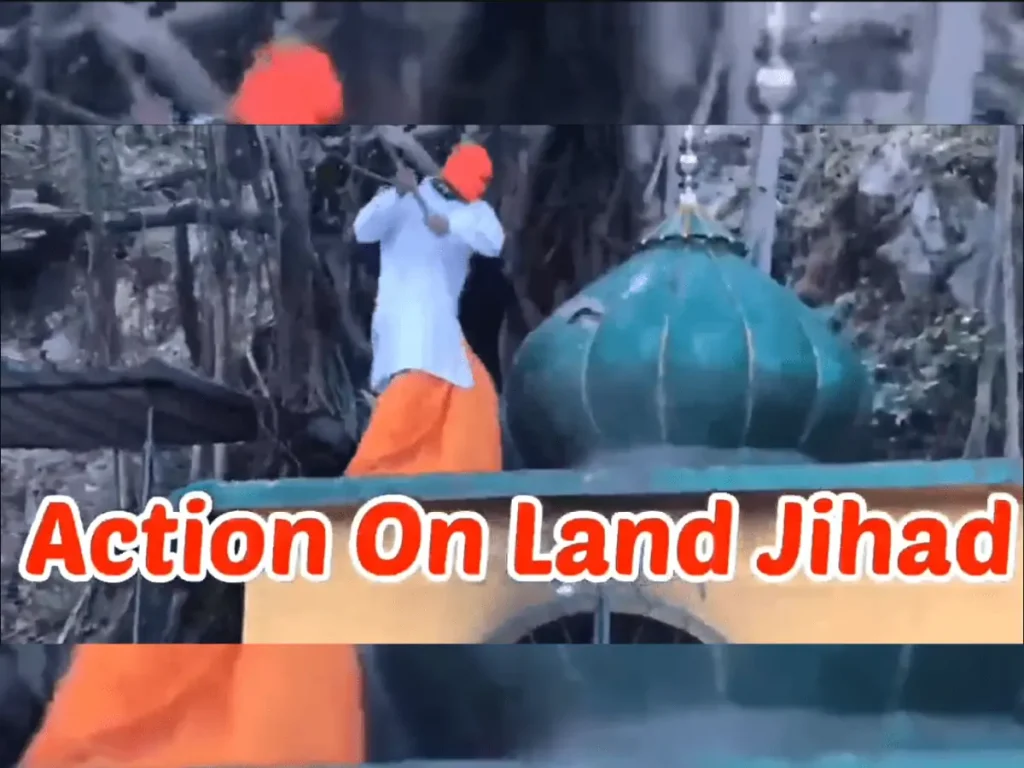 This is the second incident in 15 days in which the outfit's members have desecrated temples under the pretext of "land jihad."

The video was first uploaded on Kamal Gautam's Facebook page, where he promotes and propagates similar activities as a "activist" of the outfit.

Taking to Twitter, Gautam threatened, "Will free every corner of the Devbhoomi. Will eradicate the land Jihad from Devbhoomi. Listen Aurangzeb's illegitimate children wherever you go in Devbhoomi you will find Shivaji standing against you,". 
Earlier this year, another HJM member, Harish Ramkali, and other activists destroyed another shrine in HP, with videos of the vandalism extensively shared on social media sites.
Ramkali has also accused "land jihad," claiming it would not be permitted, and has publicly threatened to demolish "illegal" monuments, while praising the Hindutva fanatics of Himachal's "war" against "Islamic Jihad."
He had posted the video to Facebook with the caption, "The land Jihad will not be tolerated in Devbhoomi. Every illegal Pir Mazar will have the same result. The Hindu heroes of Himachal will continue their campaign against Islamic Jihad," in Hindi.