The political situation of Karnataka does not seem good. The recent murders of youngsters across coastal Karnataka have sparked different types of debates. Particularly the death of Praveen Nettar has made people feel that it is the BJP that is unable to protect its people and rumors spreading that the murder of Praveen was allegedly carried out by people from the party itself.
Point to be noted…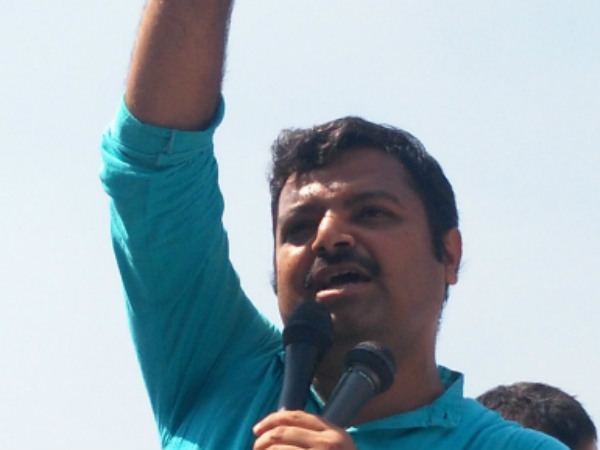 On this note, a popular orator and writer, Chakravarti Sulibele who is seen mostly as a sympathizer of the BJP and the Sangh has commented on this issue. In a series of tweets, Sulibele has said that Karnataka is not in a good and CM Bommai has not turned out to be a good leader.
Read the full thread to know…
Karnataka BJP is facing outrageous moments like never before.

This time displeasure is not from either Congress or JDS. It's the vengeance of displeasure from their own BJP Volunteers!

A long 🧵 analysing the problem.
1/n@narendramodi @JPNadda @blsanthosh @MUKUNDAckpura

— Chakravarty Sulibele (@astitvam) August 1, 2022
This was called 40% Commission Government, None of the Ministers opposed it effectively.

BJP's Poster Boy of Honesty was termed as Corrupt Leader in Karnataka's Legislative Assembly. The man who pens down everything on Facebook with numerous status was in deep silence. Why? 7/n

— Chakravarty Sulibele (@astitvam) August 1, 2022
Former Minister Sri K.S Eshwarappa gave an odd statement saying that, "If We lose One Volunteer, Another will come"

But, Remember, "There are many leaders to fill the position of Eshwarappa but There are no alternative to fill the role of BJP a Volunteer"
21/n

— Chakravarty Sulibele (@astitvam) August 1, 2022
MLAs complain that CM not even signs file may be lack of time😂
But he has all the time to watch Premier movies and shed tears. During the death of Movie Actor, he gave his three days to get involved.
If not this outrage he would have watched VIkrantRona for sure 14/n

— Chakravarty Sulibele (@astitvam) August 1, 2022
While his tweets remain unaddressed, the man has attracted the wrath of Appu fans for allegedly pointing out the name of a movie star in whose funeral activities, CM Bommai was involved. to this, he has issued an apology.
ಈ ಟ್ವೀಟ್ ಪುನೀತ್ ಅವರನ್ನು ಅಗೌರವಿಸಿದ್ದು ಎಂದು ಅನೇಕರು ಭಾವಿಸಿದ್ದರೆ ನಾನು ಕ್ಷಮೆ ಯಾಚಿಸುತ್ತೇನೆ. ಅವರ ಬಗ್ಗೆ ನನಗೆ ಅಪಾರವಾದ ಗೌರವವಿದೆ. ದಯವಿಟ್ಟು ಈ ಟ್ವೀಟನ್ನು ಅನ್ಯಥಾ ಭಾವಿಸಬೇಡಿ. ಅಭಿಮಾನಿಗಳಿಗೆ ನೋವಾಗಿದ್ದರೆ ನಿಸ್ಸಂಶಯವಾಗಿ ಕ್ಷಮೆ ಯಾಚಿಸುತ್ತೇನೆ. ಪುನೀತ್ ಅವರ ಅಭಿಮಾನಿಯಾಗಿ ಇದು ನನ್ನ ಕರ್ತವ್ಯವೂ ಹೌದು.🙏 pic.twitter.com/JRd3Bt4g8o

— Chakravarty Sulibele (@astitvam) August 1, 2022
For people who may not know about @astitvam – Chakravarty Sulibele – he is a hard-core Sanatani, highly respected mass leader, has supported #BJP but hasn't joined it. When he underlines some bitter home truths, @BJP4Karnataka may ignore or ridicule him at its own peril. https://t.co/CgST73HCX6

— Ratan Sharda 🇮🇳 रतन शारदा (@RatanSharda55) August 1, 2022