Elon Musk, the world's richest man and owner of Tesla has been in the limelight for several controversies. But when the Tesla founder is not shooting rockets, he is engaging in bizarre incidents, as part of his amazing and equally controversial life. 
Here are the 7 top controversies regarding Elon Musk:
1. Creating a Rating site for Journalists
Disturbed by negative press reviews about him and his entities, Musk said he would create a website that rates journalists called 'Pravda'. Pravda is a Russian newspaper formerly used to further its propaganda by the Soviet Union. Nearly 700,00 people on Twitter supported his plan for a website to scrutinise journalists based on their credibility. However, 'Pravda' turned out to be useless!  
Going to create a site where the public can rate the core truth of any article & track the credibility score over time of each journalist, editor & publication. Thinking of calling it Pravda …

— Elon Musk (@elonmusk) May 23, 2018
2. Taking Tesla private then backtracking 
In a couple of tweets last year, Musk announced his plans to buy out Tesla's free-float stock at a price of $420, adding he already secured the funding for the same. The tweets not only sparked a federal investigation and angered Tesla board members, but also made '420' into a cipher for weed in counterculture lore. 
The decision in 2021 aided Musk's coronation as the world's richest man as Tesla's market capitalisation reached $800 billion.  
But this was after Musk agreed to settle the U.S. Securities and Exchange Commission(SEC) investigation with a $20 million penalty.
Shareholders could either to sell at 420 or hold shares & go private

— Elon Musk (@elonmusk) August 7, 2018
3. Smoking pot on Joe Rogan Experience podcast
Elon Musk was found smoking marijuana in a live podcast of 'Joe Rogan Experience'. He also drank whiskey on the show. This led to NASA's review of SpaceX's workplace safety which was developing spacecraft to take NASA's astronauts to and from the International Space Station.
US Air Force (USAF), which also has multiple contracts with SpaceX began looking into marijuana use by the latter's CEO as it is illegal for anyone with government security clearance to use the partially banned substance in the US.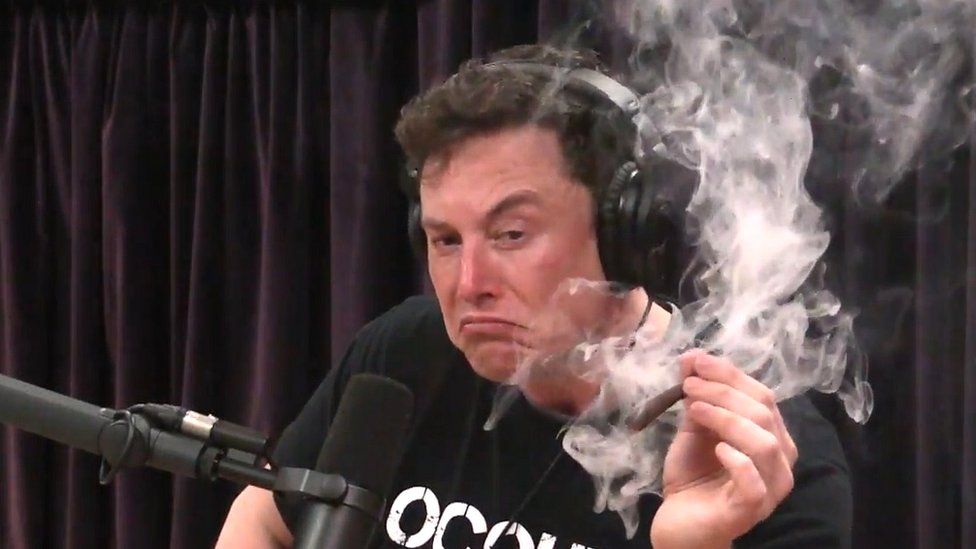 Credits: BBC
---
4. Publicly announcing that Tesla stock is 'too high'
Musk wrote a seven-word tweet in May 2020 that caused Tesla's price to crash 9% after he wrote, "Tesla stock price is too high ". The tweet scrapped off $13 billion from Tesla's valuation and $3 billion from Musk's personal fortune.
Tesla stock price is too high imo

— Elon Musk (@elonmusk) May 1, 2020
5. The 'Thai cave' Controversy
Musk wanted to send a submarine for rescuing a soccer team of children stuck in a Thai cave. Questioning the utility of the submarine which ultimately went unused by British cave diver Vernon Unsworth, Musk called the latter a "child rapist" in an email exchange with a Buzzfeed reporter. Musk had to apologise later for his claims, as Unsworth's lawyers threatened to sue him.
Nonetheless, his actions against me do not justify my actions against him, and for that I apologize to Mr. Unsworth and to the companies I represent as leader. The fault is mine and mine alone.

— Elon Musk (@elonmusk) July 18, 2018
6. Joking about sending 'space dragons' to Ukraine
Musk recently joked that he will send "space dragons with lasers'" to Ukraine to help the fight against Russian forces. The Tesla and SpaceX boss was replying to The Babylon Bee, which shared an article stating that Musk would send flame-throwing electric tanks to Ukraine.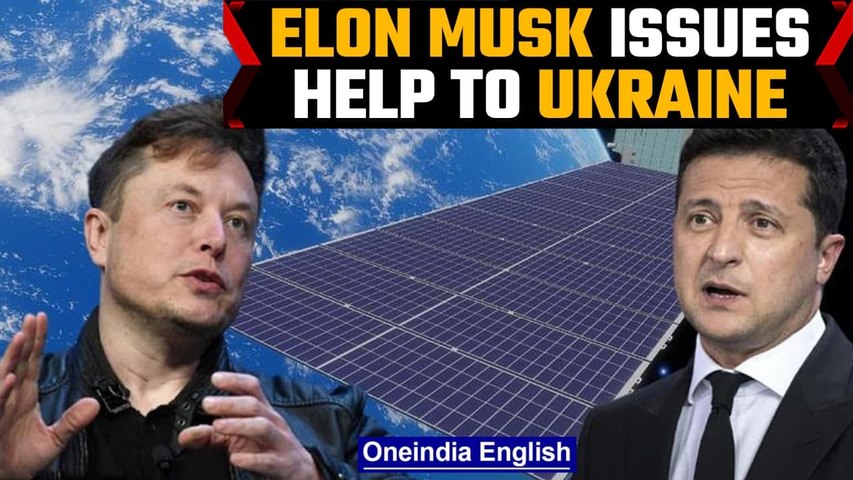 Credits: One India
7. Musk said he would buy Coca-Cola to put 'the cocaine back in'
He literally said that! and went on to add that he would buy Mcdonald's as well. Though he did not go ahead with his 'plan', Twiterattis reacted that he was too poor for Coca-Cola!
Credits: Wion
---
References: Times Now, Indy 100, The Wire, NDTV
Featured Image Source: NDTV