Roger Federer, the Tennis champion, the first men's player to win 20 grand slam titles, has announced his decision to retire from the sport after Laver Cup 2022.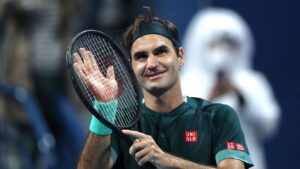 Here are 12 lesser known facts about the Tennis Legend Roger Federer
1. Roger Federer was born in Basel, Switzerland in 1981 to Lynette and Robert Federer. His mother is from South Africa, and his father is from Switzerland. Since his parents are from two countries, Federer was able to get citizenship to both Switzerland and South Africa.
2. Until he was 16, Federer was a vegetarian.
3. Federer can also play the piano, for which he took lessons as a child.
4. Growing up, Roger Federer looked up to Pete Sampras, who had 14 Grand Slam titles during his career. Federer broke this record—a long time goal of his—at Wimbledon in 2009, and has continued to rack up Grand Slams.
5. Federer gets interviewed in multiple languages, and he says that for some reason, he feels like he creates characters or personas during these interviews, depending on what language is being spoken.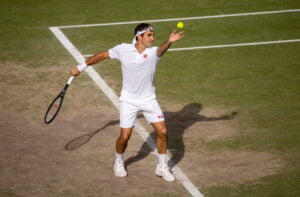 6.  When he isn't playing tennis, Federer loves to go hiking.
7. Federer and his wife Mirka have not just one, but two sets of twins. They have two girls—Myla and Charlene—and two boys—Leo and Lenny.
8. Roger Federer gets custom-made tennis rackets from premier tennis company Priority One.
9. He has his own cologne brand, "RF," which are simply his initials.
10. The Roger Federer Foundation has raised over $40 million in charity in order to better educate children in both South Africa and Switzerland.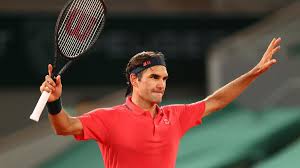 11. In 2016, Roger Federer topped the London School of Marketing's Most Marketable Athletes list.
12.  Federer who was suffering due to his knee injury for sometime, came back from his injury to win Wimbledon for the 8th time in 2017. He is the oldest man to ever win the title.