The Information & Broadcasting Ministry has announced that Dadasaheb Phalke Award for 2020 will be presented to Veteran Actress Asha Parekh. The award will be presented at the National Film Award ceremony in New Delhi.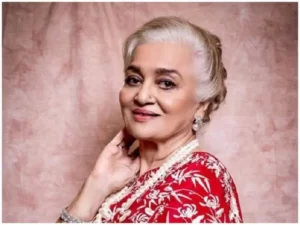 Here are 10 lesser known facts about the Bollywood diva!
1. Her autobiography called "The Hit Girl" was released in the year 2017.                                                                           
2. The beautiful actress, who had ruled Bollywood for several years, did not get hitched and claimed that it was her nature that did not let anyone ask for her hand in marriage.
3. Her innumerable dance ballets on stage have earned her untold acclaim, at home and overseas.
4. She comes from a family that was involved in films behind-the-scenes. Her paternal grandfather Motilal Mohandas Parekh financed the film "Parasmani", and one of her granduncles Keshubhai financed the mythological film "Jai Ganesh".
5. She paid tribute to her Gujarati heritage by starring in her first Gujarati film, Akhand Saubhagyavati (1963), which became a big hit and which earned her the Gujarat State Award for Best Actress
6. Asha Parekh is the first woman who was appointed as the chairperson of Central Board of Film Certification.   
7. Her only double role was in Rakhi Aur Hathkadi (1972) where she played mother and daughter.
8. She won the Filmfare award for best actress for her film 'Kati Patang'.
9. In an old interview, she said that when she used to shoot for films, she would always carry her food from home. Her heroes Shammi Kapoor, Shashi Kapoor, and Rajesh Khanna looked forward to eating her fried fish and Goan fish curry.
10. She was awarded the prestigious Padhma Shri in 1992.