Few writers globally could achieve what Salman Rushdie did, albeit, with his own share of success and controversies, he managed to thrive, blessing his readers with awe-inspiring books. His best-known work 'Midnight Children' won the Booker Prize in 1981 which propelled him to stardom in literary circles.  He became a household name when his fourth novel 'The Satanic Verses ' was published and the rest is history.
We walk through less known facts about Rushdie overshadowed by his scandalous past.
1. His Indian roots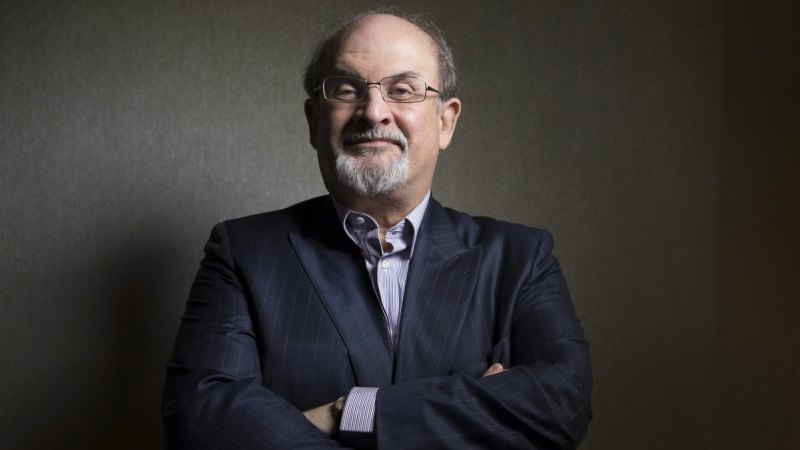 Not many are aware of the writer's humble beginnings. Born Ahmed Salman Rushdie to Kasmiri Muslim parents, he was raised in Bombay. His father was a lawyer turned businessman and his mother was a teacher.
2. His first novel was ignored by the public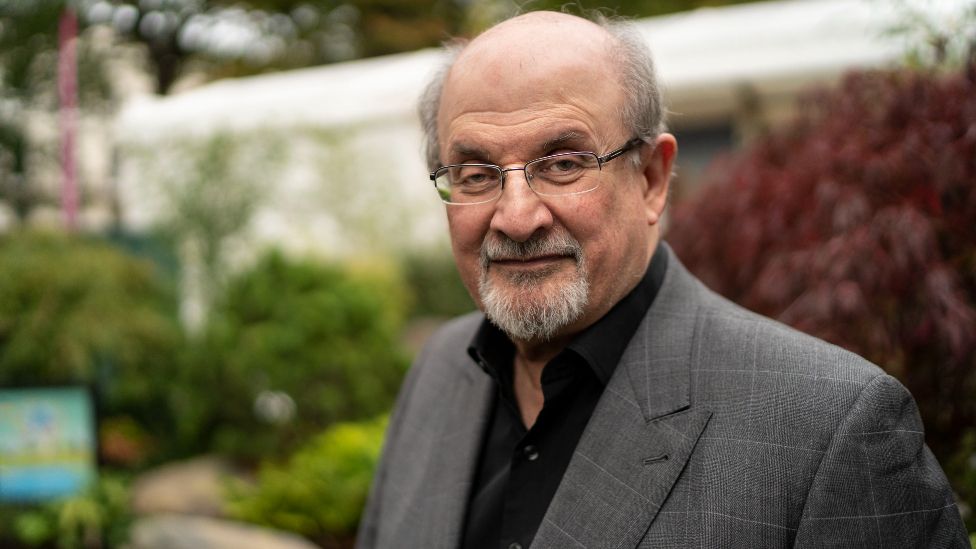 His literary debut Grimus was largely shunned by the public and critics alike. Published in 1975, the story follows a young Flapping Eagle, a young Native American man who receives the gift of immortality after drinking a magic fluid.  In the 1970s Brian Aldiss claimed that he, Kingsley Amis, and Arthur C. Clarke were on a science-fiction book prize jury at the time which identified 'Grimus' as the best candidate for a science fiction book of the year award, but this prize was refused by the publishers who did not want the book to be classified as science fiction for marketing reasons.
3. That'll do nicely was coined by Rushdie himself.
Rushdie was known to have a way with words. While working as a copywriter for the agency Ayer barker he penned the term 'that'll do nicely' for American Express. It was during this part of his stint as copywriter did he write the draft of 'Midnight Children.'
4. The United Kingdom and Iran broke their diplomatic relations over the Salman Rushdie controversy in 1989.
Following the outrage over the publication of Rushdie's book 'The Satanist Verses,' Tehran demanded the British government to denounce the book and its author for blasphemy. when the British government refused to comply with their demands, Iran characterized Britain as an enemy of Islam and broke diplomatic ties with the former.
5. A bounty of over 3 million was placed on the author's head by Iran to assassinate him.
'The Satanic Verses' were banned from 13 countries on grounds of hurting religious sentiments. However, Iran has moved a step further as the late leader Ayatollah Ruhollah Khomeini issued a 1989 fatwa, or edict, calling for Rushdie's death.
6. A different name in hiding
In the wake of the Iranian fatwa against him and his fear of safety Rushdie chose the name Joseph Anton to safeguard himself. In 2012 he published a memoir with the same name which chronicled his life including the fatwa in 1989. when inquired on why he chose that name, Rushdie recalled the name was a combination of his two admired writers: Joseph Conrad and Anton Chekov.
7. Rushdie's translators were brutally attacked
Rushdie's Japanese translator for the book, Hitoshi Igarashi, was found stabbed to death on July 31, 1991. Ten days prior to his killing, Rushdie's Italian translator Ettoreb Capriolo was seriously injured by an attacker in Milan. That's not all, his Turkish translator Aziz Nesin was attacked by a mob of arsonists who set fire to the Madimak Hotel after Friday prayers on July 2 1993 in Turkey. William Nygaard, the Norwegian translator was critically injured after being stabbed multiple times in 1993 in Oslo.
8. Failed assassination attempt in 1989.
A previously unknown Lebanese group, the Organization of the Mujahidin of Islam, said that their comrade Mustafa Mahmoud Mazeh passed away on Aug 3 1989 while priming a bomb laden with explosives to kill the author in London.
.There is a shrine in Tehran's Behesht-e Zahra cemetery for Mustafa Mahmoud Mazeh that says he was "Martyred in London, 3 August 1989. The first martyr to die on a mission to kill Salman Rushdie."
9. Knighthood
He was knighted by the Queen in 2007 for his massive contributions to literature. This move irked Muslims all over the world giving way to another tsunami of backlash leading to threats against Britain from al Qaeda.
10. Part of a dreaded hit list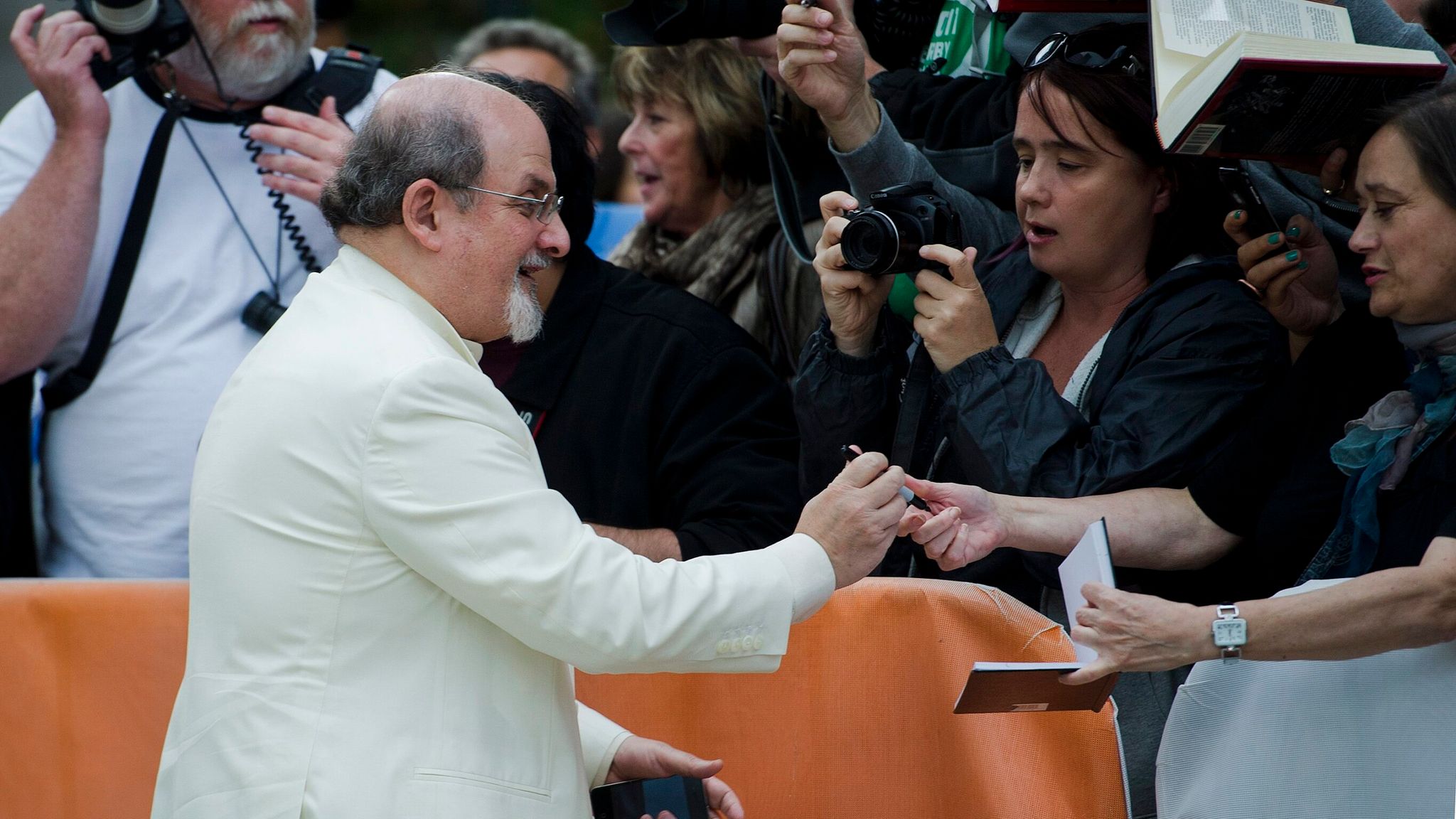 In 2013, al Qaeda named Salman Rushdie on the 'Most Wanted list for Islam clerics to Kill' in the new issue of their English online magazine. In a shocking article, Salman Rushdie was placed among many others, deemed as a hit list for al Qaeda. The list also contains