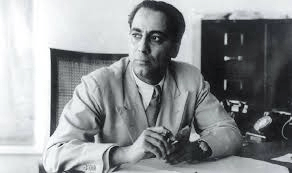 Popularly known as the #FatherOfIndianNuclearProgramme, Homi Jehangir Bhabha is a prominent figure in the Indian science and research field. He was born in 1909 to a well do to Parsi family and was born and raised in Bombay.
Receiving his early education at Bombay's Cathedral and John Cannon School, he joined Elphinstone College at the age of 15 as a result of him passing the Senior Cambridge Examination. He proceeded to attend the Royal Institute of Science before joining Caius College of Cambridge University.
His achievements and contributions to the field of science were immense. 30th October marks his birth anniversary, and here are ten interesting facts about him.
The commencement of #WorldWar1 had raised a lot of suspicion and interest into the usage of atomic energy for defence. #HomiJehangirBhabha was the first person to develop interest and delve himself into the research of atomic energy.
Bhabha also had great interests towards the fields of arts and culture, as he himself was a painter and enjoyed music in the forms of classical as well as opera.
While he was a student, he had the opportunity to work with Neils Bohr, the Danish physicist who played a very important towards what we know about the atomic structure. Bhabha played a major role into the development of the Quantum theory while he assisted Bohr.
In 1933, while he worked on his paper, "The Absorption of Cosmic radiation", he received his doctorate in nuclear physics. In this process he worked at the Cavendish Laboratory which is a hot spot for the most research about nuclear physics.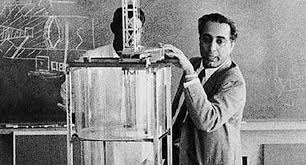 He received the #AdamsPrize (awarded by the University of Cambridge to a UK based mathematician for distinguished research in the Mathematical Sciences) in the year 1942. He also received the #PadmaBhushan (the third highest civilian award in the Republic of India, awarded for distinguished service of a high order), in the year 1954. Additionally, he was also nominated for the #NobelPrizeForPhysics in the years 1951, 1953 and 1956.
In the year 1944, he sent a proposal for the setting up of a science research establishment and played a major role in the setting up of the #TataInstituteOfFundamentalResearch which opened in the year 1945.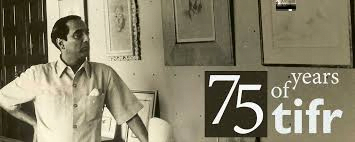 He also has a major hand in the establishment of the Atomic Energy Establishment, Trombay (AEET).
Furthermore, he served as the President of the United Nations Conference on the Peaceful uses of Atomic Energy. He wished for the responsible use of atomic energy so as to alienate poverty and also aimed at outlawing nuclear weapons from all over the world.
The Meson Particle, which is any member of a family of subatomic particles composed of a quark and an antiquark, was also identified and named by Homi Jehangir Bhabha.
– Ananya N K
– Bengaluru
References: https://www.india.com/viral/11-interesting-facts-about-homi-jehangir-bhabha-father-of-indias-nuclear-programme-4191031/
https://www.newsgram.com/facts-about-homi-bhabha/
https://www.softschools.com/facts/scientists/homi_jehangir_bhabha_facts/2007/
https://www.researchgate.net/publication/314154723
https://en.wikipedia.org/wiki/Adams_Prize
https://en.wikipedia.org/wiki/Padma_Bhushan
Image credits:
indiatoday.in
tifr.res.in