Ponniyin Selvan: I is an 2022 Indian Tamil-language period action drama film directed by Mani Ratnam. It released on 30 September 2022 worldwide.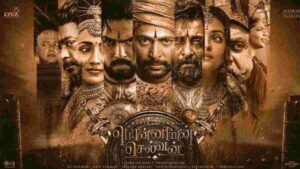 Here are 10 crazy facts about Ponniyin Selvan I 
1. In 1958, M.G Ramchandran announced Ponniyin Selvan, a film adaptation of Klaki Krishnamurthy's historical novel of the same name. Before shooting could begin, Ramachandran met with an accident, and the wound took six months to heal; Ramachandran was unable to continue with the film even after renewing the rights four years later.
2. Ratnam revealed that he worked on a first draft of the film alongside actor-director Kamal Haasan, who had bought the rights of the novel, but the pair shelved their plan as the project did not make financial sense at the time.
3. The film was later again shelved before the start of the filming stage, as the expected cost of production escalated.
4. In January 2019, Ratnam decided to revive Ponniyin Selvan after Lyca Productions, who earlier collaborated with him in Chekka Chivantha Vaanam (2018), agreed to fund the film.
5. The story thread of Ponniyin Selvan spans years and more than 50 characters,  with 15 principal roles.
6. Ponniyin Selvan began as a stand-alone film with a budget of ₹500 crore. Later, it was split into two parts that were to be shot back to back with some sources reporting that budget of ₹500 crore is spread across two part.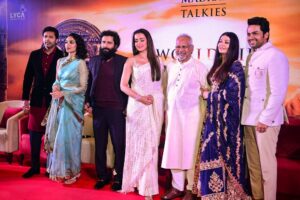 7. In September 2021, the Animal Welfare Board of India (AWBI) filed a lawsuit against Mani Ratnam in connection with the death of a horse allegedly during the film's shooting in Hyderabad in August 2021.
8. The older version of Ratnam's film adaptation had Vijay playing Vallavaraiyan Vandiyadevan one of the two protagonists and Mahesh Babu playing the other protagonist role of Arulmozhivarman alias Rajaraja I  alias Ponniyin Selvan, after whom the novel is named. After the project was revived, the roles went to Karthi and Jayam Ravi respectively.
9. It will be the first Tamil film to be released in IMAX format.
10. The film's release across Canada was disrupted after large theater chains Cineplex and Landmark Cinemas refused to exhibit due to ongoing anonymous threats of vandalism if Tamil films were released in their locations.
Also read: https://www.thenewshamster.com/mani-ratnam-says-he-is-glad-he-was-unable-to-make-ponniyin-selvan-earlier/