The world scenario from last year has been pretty worse as everyone has witnessed. Mankind has faced and is still suffering from several issues. One of the well-known is the war against Coronavirus, but apart from that, or we may say, because of this bio war, various problems have been raised. For instance, the food crisis, rising unemployment, unavailability of medical resources, and the list goes on. After numerous catastrophes arising from different parts of society, it becomes difficult for a single authority to handle all of it. So, in these tough times, some remarkable organizations and volunteers came in front to support the ones in need. These warriors worked on a small scale but made a larger impact on society. Countless people scattered all around the world needed something or other but were insufficient to meet those. Their continuous failures led them to lose further hopes, but this is where our warriors stoop up and made a difference. These social workers have restored faith in humanity and provided people with needful resources that our government failed to do
Recently we came across a similar non-profit organization that works for the people in need. The "Pledge a Smile Foundation" is primarily based in Delhi, working across India to help Covid-19 hit families. These areas of concern also include the sectors of healthcare, animal care, justice, women empowerment, education, and hunger relief. As we all know, the lockdown has severely affected our highly populated country's downtrodden society every time. Be it last year or this year each time the lockdown is extended, someone loses hope and means of necessities at their homes. But in the lockdown of 2021, "Pledge a Smile Foundation" has decided to help others in need through their "Project Seva". The project extends help to the daily wage workers who lost their jobs because of the closure of construction activities, rickshaw pullers, housemaids, etc. They saw finding it difficult to manage food for even a single day.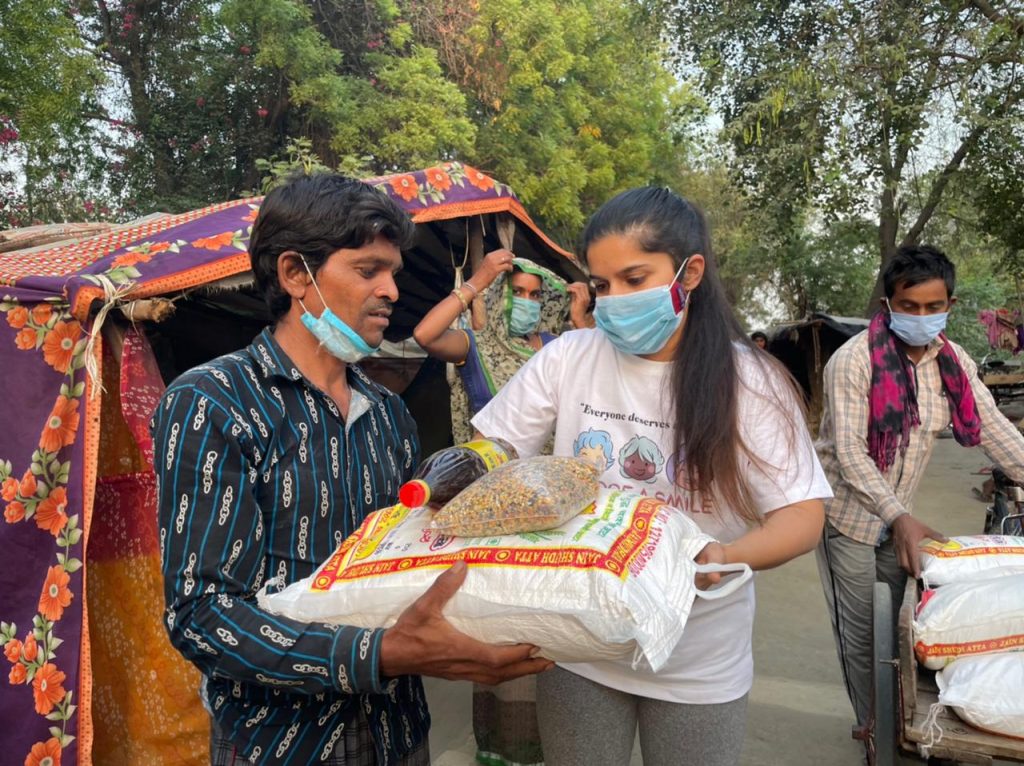 While talking to Newshamster, the project head said, "Most of us sit at our homes in comfort during lockdowns while others are thriving for a single meal every day. Shockingly, we forget that sometimes government aid doesn't work for everybody as the need for an ID and paperwork and complex processes of acquiring food packages force many workers to fend for themselves. While everyone was working towards the provision of medical facilities in the country, we decided to help with providing food. We have helped over 5000 families across India in this lockdown. 75% of which were daily wage workers who were unable to pay for their basic food necessities during the lockdown."
She added, "The Coronavirus Lockdown Has Been a War on India's Informal Labour."
Besides this, she also provided us with the details of "Project Seva," which includes the number of families they helped, the states they sent food kits to, and what all they include in their Food kit. The details are as follows;
Helped over 5000 families across India.
States that we sent kits include Delhi, Haryana, Uttar Pradesh, Madhya Pradesh, Kerala, West Bengal, Maharashtra, and Assam.
The Food Kit included Dry Ration- Flour (Atta)- 10 Kg, Pulses (Dal) 1 Kg, Cooking Oil – 1Kg.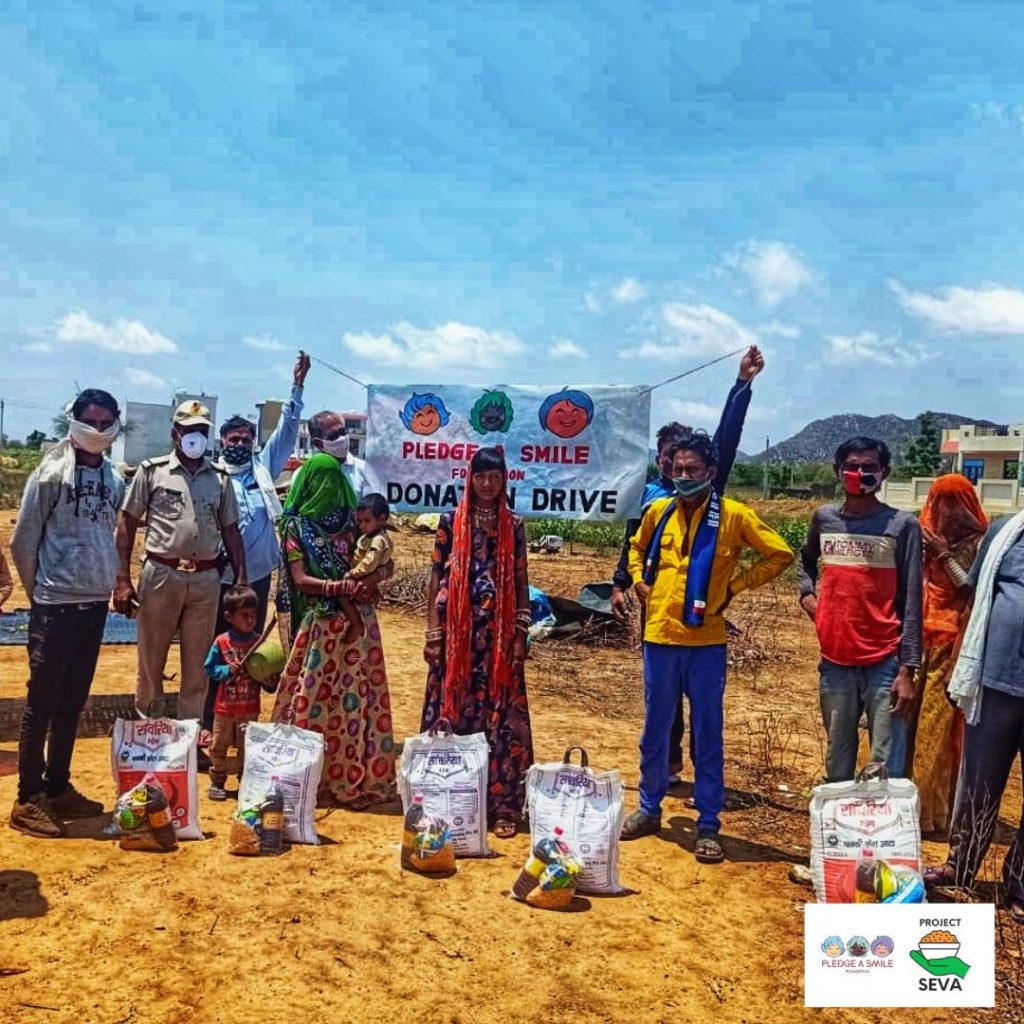 When asked about the common reaction of the people who are suffering, Ms. Srishti, the Project head said, "Daily wage labor is finding it difficult to find food for even the next day. Most families have over 5 members, which makes it difficult to procure food for everyone when no work is available. Some families we donated food to were on a verge of their last meals. Marginalized populations across 11 states stated the quantity of food they consumed either 'decreased somewhat' or 'decreased a lot compared to before the lockdown."
As we already know, food is the most common requirement which was neglected amidst the chaos. A huge proportion of the population also had to skip meals. Malnutrition in India has been high and while this support from the government programs has been crucial during the lockdown, "the staggering levels of hunger witnessed during the Hunger Watch also showed the inadequacy of measures."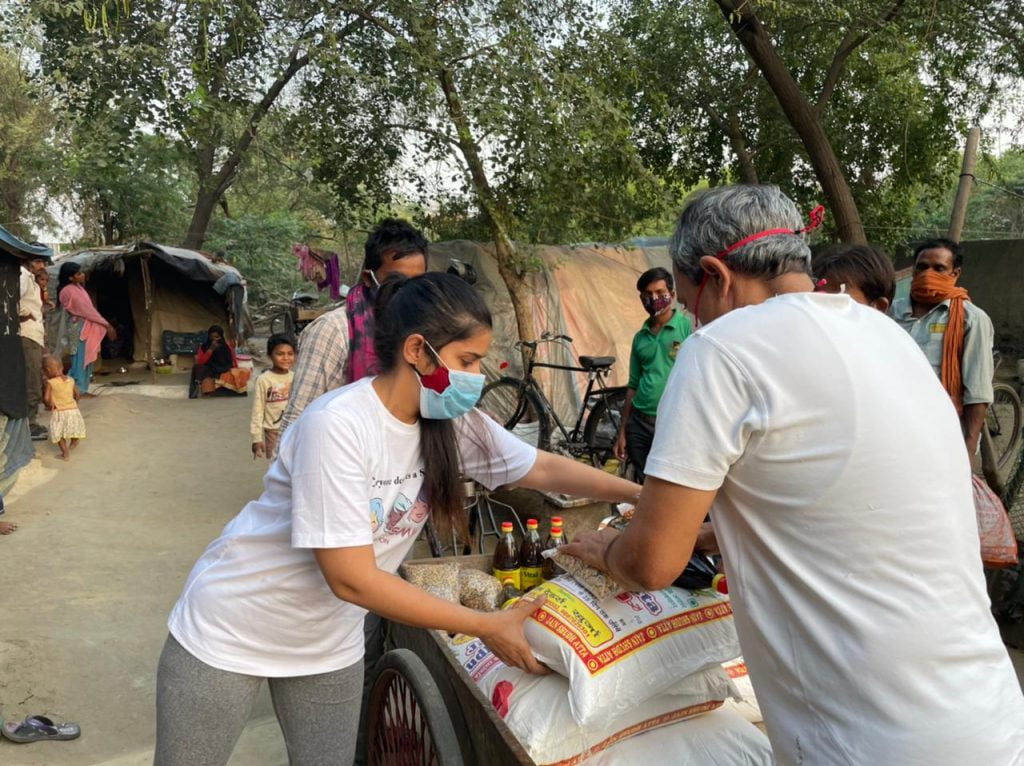 Director of the project, Mr. Manu also explained to NH about their objective in the simplest words. As she said, "While everyone was joining hands towards making every medical request meet, we wanted to lend a hand and work towards the basic necessity of survival, that is, food to be provided to everyone who has lost their jobs or home during this crucial time. Covid- 19 had different faces of adversities; this was one of them."
Along with their commendable work, they are an organization which cares about their donor and the investment made by them. They have Donor Transparency Programme, under which every donor will receive timely updates on the campaign, project, or initiative they are supporting. They will be notified about each step regarding allocation, usage, and deposition of money. Once the project is over, the donor will receive the pictures and an appreciation letter too.
In these unimaginably tough times, we need such people and organizations to stand-up and be the hope. We can also be one of them, either by joining them in their work or by doing it by ourselves. All that matters is the result and the smile that you bring on the faces.
For more information you can contact the Pledge a Smile Foundation;
Contact Details:
E-mail- contact@pledgeasmile.com
Phone:
+91 9153999399
+91 9153999299
Image Sources: