On July 12, IAS officer Divyanshu Patel was caught on camera assaulting a journalist during the panchayat polls. The assault took place in the Unnao's Miyaganj block in Uttar Pradesh. 
The IAS officer allegedly smashed the journalist's phone.  Due to this incident, the journalists staged a protest.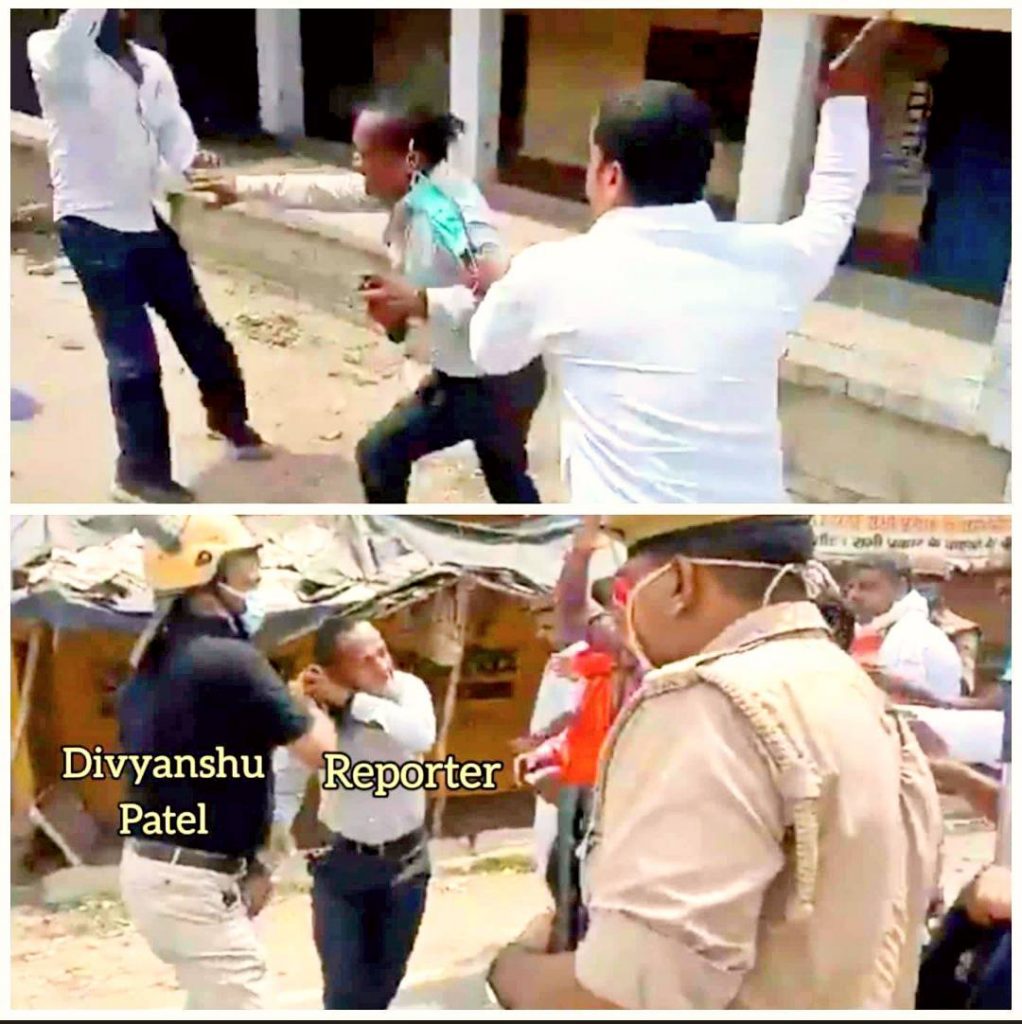 Later Divyanshu Patel and Krishna Tiwari arrived at a truce. The journalist claimed that the officer hit him unknowingly due to some confusion and apologized to him. " the officer spoke to my family members as well and regretted the act." said Krishna.
The journalist and the officer were offering sweets to one another. The picture of this went viral on Twitter.
REFERENCE:
image credits: