If within seconds of watching or listening to the song 'Enjoy Enjaami,' you are reminded of Africa, it is by design. The similarities are social, cultural, political, and geographical.
Rap was born as the musical voice of the oppressed, poor and disenfranchised. "If rap is about story-telling, my grandmother is the world's best story-teller," says lyricist and singer Arivu, featured in the video that has gone viral with over 10 million views on Youtube. 'Enjoy Enjaami', sung by Dhee, is the story of Valliammal, Arivu's grandmother, who fondly used to address him as 'Enjaami('en saami', meaning my God).
Ace music composer and Dhee's father Santhosh Narayanan has produced the video while Amith Krishnan is the director. The world-class visuals and lyrics received praise from AR Rahman as well.
Colonial India, with a poverty-stricken population and in a way like present India, was a market for cheap labor. Hordes of Tamil people migrated to Ceylon in the 19th century to work in the tea, coffee, and rubber plantations. In a culture where the caste is kept above the importance of a person's life this song shows such reference in a way that has caught attention for its impressive lyricism.
A similar migration to Malaysia is depicted in Pa. Ranjith's Rajinikanth-starred 'Kabali' (2016). The virgin forests of Ceylon made way for city roads and it was the sweat and blood of these Tamil people that made all the construction possible.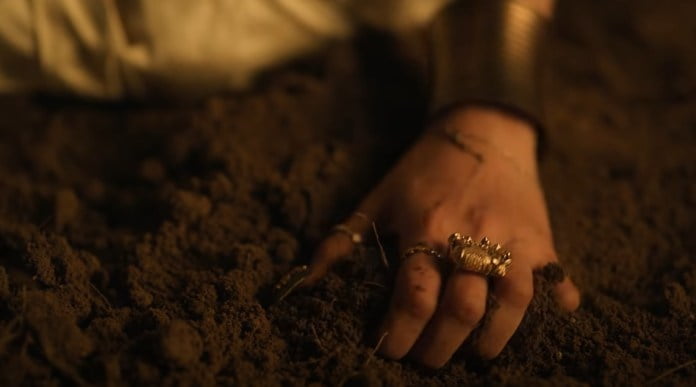 Over time, the migrant workers became expendable and were sent back to their native villages. Having worked only on the plantations, they migrated to Ooty and Kodaikanal to work on plantations there but were rendered jobless there as well.
When they couldn't find plantation employment anymore, they took up trades like masonry and painting. Valliammal is from the lineage of these plantation workers."The song is a celebration of life, earth, and ancestors", says Dhee, who also delivers a powerful on-screen presence.
The 22-year old has many hits to her credit already, with the chartbuster 'Rowdy Baby' from 'Maari 2' being the most popular.
Arivu, who has written songs in Rajinikanth's 'Kaala' (2018) and Vijay's 'Master', takes pride in being a part of 'The Casteless Collective', a Chennai-based Tamil indie band supported and mentored by Ranjith.
His lyrics are political and rebellious. Perhaps to symbolize the death of equality, Arivu uses the 'oppari' (funeral song) format as he believes that's the original Indian hip-hop.
Arivu who is also part of The Casteless Collective (TCC) — an anti-caste music band — is surprised with the reception of Enjoy Enjaami. Arivu has written Jai Bhim Anthem and several other independent songs which have been criticized for being 'politically loaded', but Enjoy Enjaami hasn't faced the same criticism. "Although it's no exception (in being political)," Arivu says.
"Usually all my songs are political and I get a lot of criticism but somehow this song has earned a universal acceptance. But this song too is 'politically loaded'. I talk about people's issues through the song. Maybe because I talk about the origins of civilization, before caste and other discriminatory practices came into existence, everyone could connect to it. But I am very happy with the song's wide reception. My ultimate aim is to bring people together and fight against inequality." Arivu says.
Independent music is a symbol of freedom. The coming together of Dhee and Arivu, two artists from different social strata, is perhaps the best way to champion the "indie-cause".
Entertainment through art is important, but limiting art to mere entertainment would undervalue its potency.
Art can sensitize us, break barriers, unify people. 'Enjoy Enjaami' has brought people from different corners together.
Source:
Feature image: FeminismIndia
Reference:
FeminismInida,
The newsminute